For the first days, it seemed quite easy to stay indoors as the nationwide lockdown was issued. But as days went by, my patience seemed to run low and every time I felt like going outside, just to have a quick view of how the others are reacting to this very situation. For me, things became real tough as most of the months I stay away from home in terms of field work and getting busy in terms of documentation and exploring. So it seemed like an exam for me, and it became hard for me to resist the desire of not going outside; which ended slowly. After a couple of weeks I decided to have a sneak peek as to how the ambience around us is reacting to such a pandemic. 
The roads which were overcrowded somehow became silent, with the colours having a different effect on the tranquil nature of the life, that it has turned into. The fissures and fragments of an age old life somehow came out through the empty construction buildings and the parked vehicles on both the side of the road. There was a strange eerie feeling regarding the life of a community that seemed to have disappeared over a week. The handful of lives that were seen roaming around somehow seemed to have accepted the fate; that the end is indeed near.
I completed the project within the span of the pandemic and the lockdown that lasted for over six months in India specifically in the region where I live. I live in a closed knit community near Bangur Avenue in Kolkata, India. 
All photos have been taken with the help of my Phone Redmi Note7.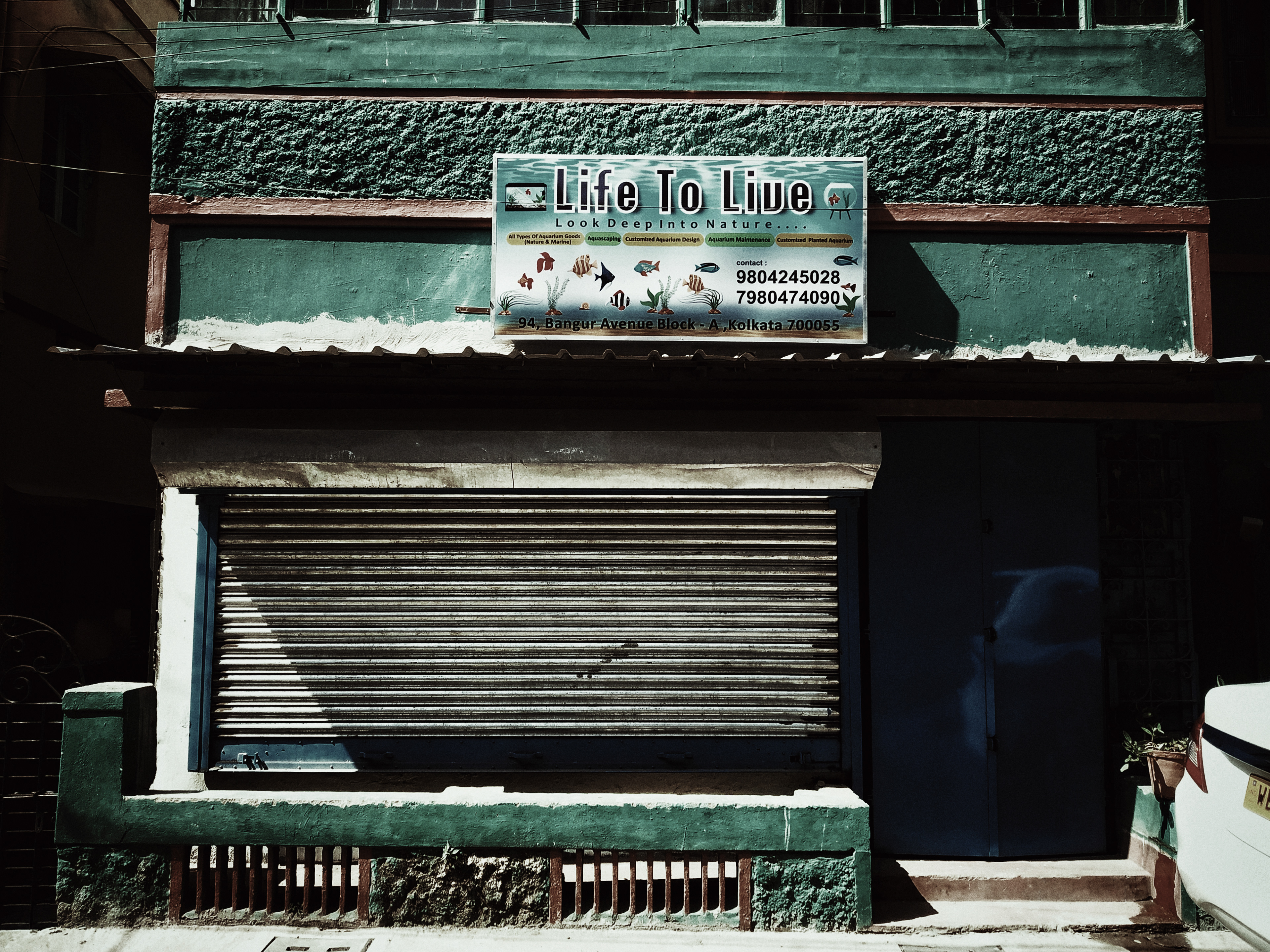 Ritam Talukdar is a freelance photojournalist and a story teller who likes to tell stories through the various visual narratives he uses while depicting the daily emotions of various people. After having worked as a product photographer and child photographer, he developed a strong passion to find out the day to day happenings of life all around in the forms of story. He left his job and got into this wide creative field to document the daily emotions and expressions that build up a human life and to document the news of lost cultures to the outside world.