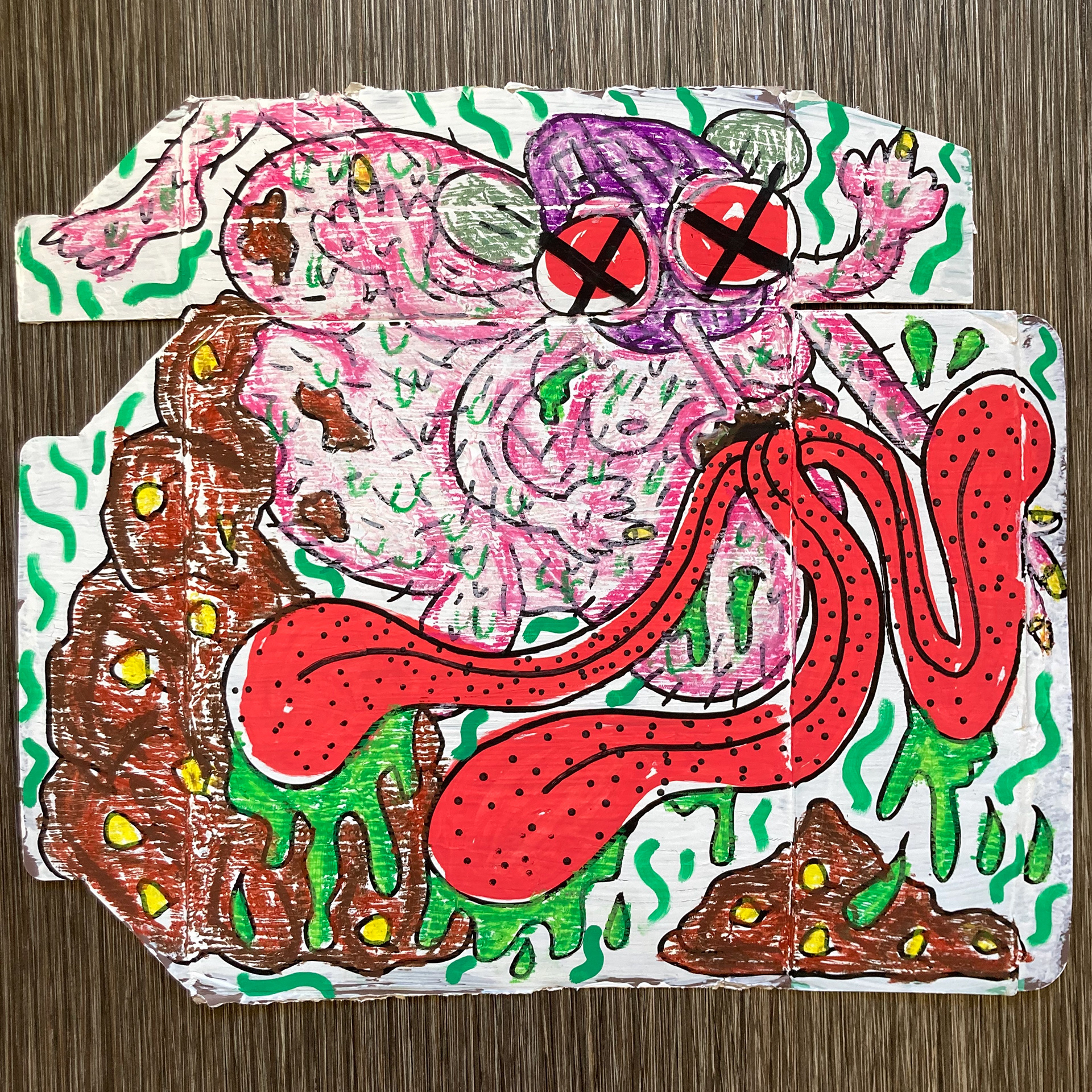 Monica Marshall,

It's Coming

, mixed media on cardboard (double-sided piece). September 24, 2020.
September 24, 2020
​​​​​​​​​​​​​​
I have always enjoyed playing with the juxtaposition of the serious and the absurd in my work; since my practice has always revolved around my thoughts, emotions and experiences, it can be easy to create work that is overly literal and/or earnest. However, I aim to offset darker, intimate subject matter with shockingly hideous imagery and characters to balance out more personal indications of myself. One of my motifs is flies; they tend to be associated with disease and filth so I found them an appropriate means of expressing my amusement and disgust regarding the rise of COVID-19, especially at the UK government's poor decisions and lack of empathy. Furthermore, I feel as though COVID-19's devastation fuelled my ambition and creativity, and I found that a lot of my existing motifs became even more grotesque and horrifying as a result.
Monica Marshall (also known as Clownchic) is a multidisciplinary artist. She favours painting, drawing and printmaking in various scales and works with motifs to respond to a world she sometimes struggles to navigate as a neurodivergent. The impact of COVID-19 as well as her Asperger Syndrome often comes up in her practice through her obsessive motifs and prolific making, representing her thoughts, feelings and experiences through text, cartoonish self-portraits, visual diaries, and ugly/cute characters. 
​​​​​​​